Youth Transitional Housing
The John Howard Society of North Island offers a variety of supportive housing options for youth. Youth are referred by the Ministry of Children and Family Development or an Independent Living Counselor.
Barnett House is a six-plex apartment building owned and managed by JHSNI in Campbell River. The facility provides 5 units of supported, transitional housing for youth ages 16 – 19 who are homeless, or at risk of homelessness, and one office unit for the full time Supported Independent Living Coordinator. Youth living in the building participate in developing a service plan, determining the skills they need to acquire in order to live independently.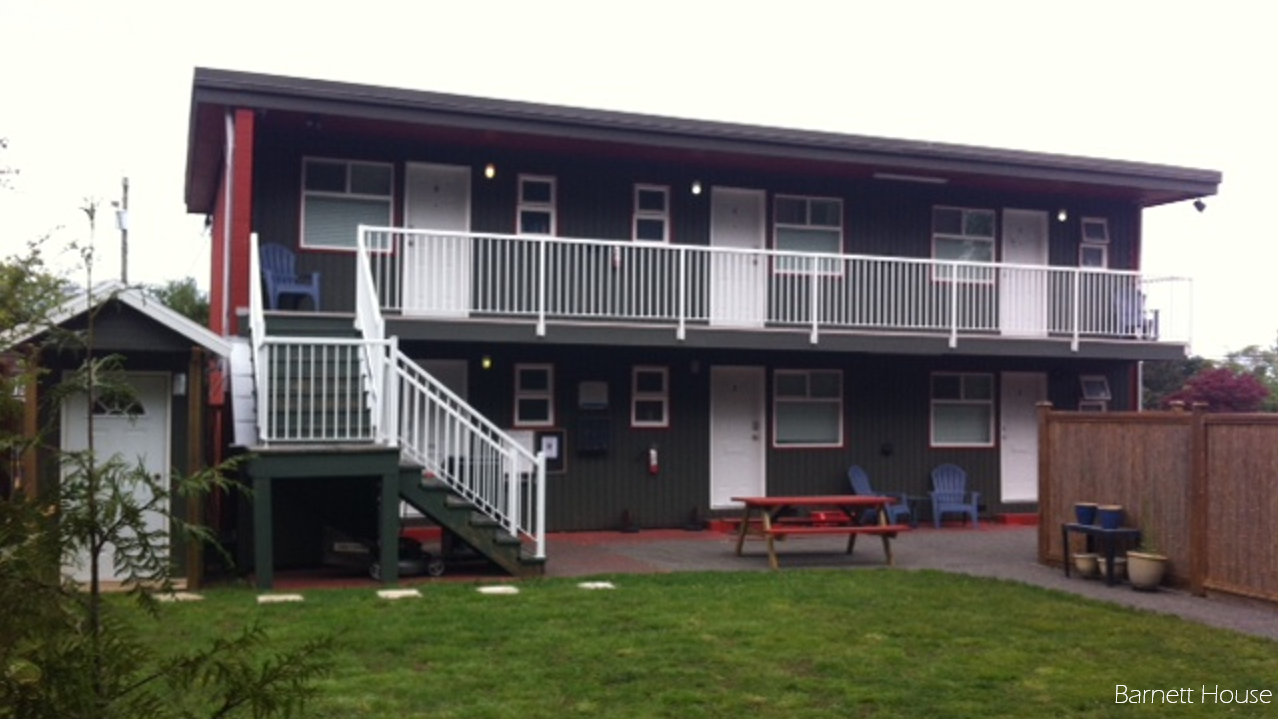 For more information, please contact:
Mark Ross
Barnett House Program Coordinator
Lori McKeown
Barnett House Program Manager
"Barnett House was a great stepping stone for me. It helped me prepare myself for independent living by teaching me skills involved in living by myself. It was great having the Supported Independent Living Coordinator there to help me."
- Barnett House Client
youth who were in need of transitional housing stayed at Barnett House this past year.
"I love everything about the program. It keeps me inline and focused."
- Barnett House Client
Don't be shy, we want to hear from you!