Youth Transitional Housing
Barnett House is a six-plex apartment building owned and managed by The John Howard Society of North Island in Campbell River. There are five units for youth ages 16 – 19, and an office for the program coordinator. Youth in the program have been homeless, at risk of homelessness, or are transitioning from MCFD care to living on their own. The youth collaborate with the program coordinator to develop goals and learn how to live independently.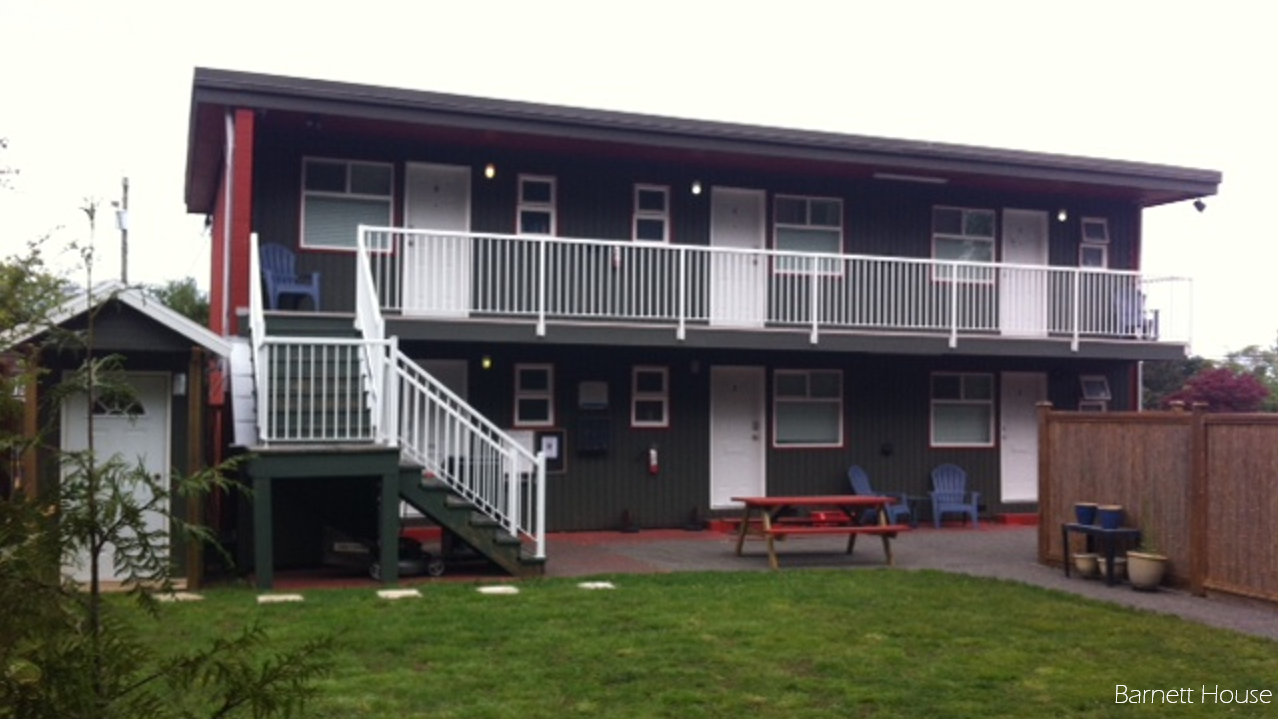 For more information, please contact:
Mark Ross
Barnett House Program Coordinator
Steve Ayers
Barnett House Program Manager
"Barnett House has given me the ability to live in a safe environment where I can deal with my issues in a healthy way."
- Barnett House Client
youth who were in need of transitional housing stayed at Barnett House this past year.
"Now that I've lived alone I have a better idea of what it'll look like when I age out."
- Barnett House Client
Don't be shy, we want to hear from you!